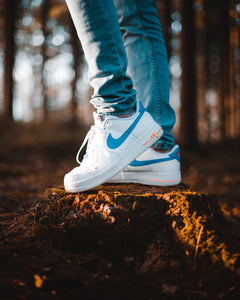 Do you recognize that?
You're looking for new sneakers. Nowhere can you find that particular pair that you've been thinking about for a long time, until you finally find them after a long search. You decide to buy the sneakers, but suddenly Everyone else has the same sneakers.
By CustomSneaker.nl walk around on sneakers that nobody else has. That's exactly what you want, right?
CustomSneaker.nl sells a wide range of custom sneakers. There's something for everyone, even if you want your own design.
Possibilities:
·Pick from existing designs
·Pick from existing designs on a different sneaker
·Send your own design
·To work together towards a design
Sending your own design
Subscribe to our newsletter
Promotions, new products and sales first in your inbox.